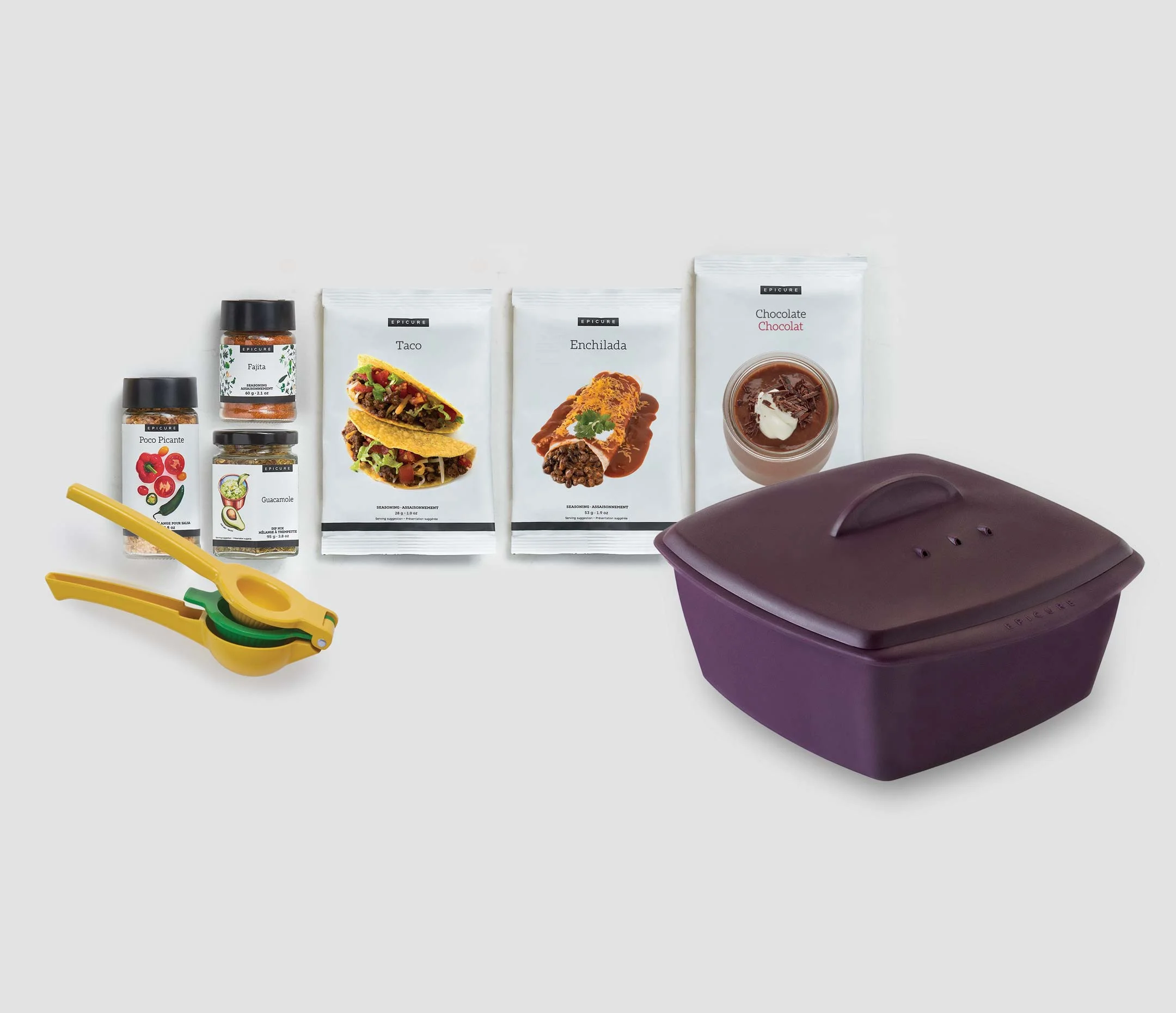 Enjoy a Mexican-inspired feast at home! This collection includes everything you need to create a better-than-takeout Taco Night at home for less.
Enjoy crowd-pleasing appetizers, weeknight meal solutions, a sugar conscious dessert, plus cookware and prep tools! Recipes serve up to 6 people for $4 or less a serving!  
Collection includes one of each:  
Guacamole Dip Mix 
Taco Seasoning  
Enchilada Seasoning  
Fajita Seasoning  
Chocolate Instant Pudding Mix  
Poco Picante Salsa Mix
Multipurpose Steamer
Citrus Press  
INGREDIENTS: Enjoy classic Tex-Mex flavours for a fraction of the cost at home! Restaurant quality blends are gluten-free, low in sodium, and free-from artificial colours and flavours.  
QUICK & EASY: Meals go from raw to ready in 20 minutes or less!  
ENDLESS OPTIONS: Use Prep Bowls to create your own taco bar at home — customize tacos with your family's favourite toppings! Go beyond taco night — use seasonings to add flavour to steamed veggies, mix into mac & cheese, and nachos.